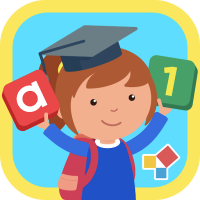 Howdy readers,
Today I'm here to share an app that is designed to help you learn tons of information in a super fun way.
The Montessori Preschool app is a colourful and user-friendly app that teaches you how to recognize sounds, read and write, count numbers, code, and much more! It has 11 sections in total, each with tons of games that were created to make learning fun and easy. It even teaches a bit of Korean and Chinese, and is available in Spanish and French.
You can download it from the App Store here.
If you try it out, let us know what you think below.
See you later,
-Chidera, chirpblog@owlkids.com