Hey readers,
Celebrate Camping Month by making some delicious s'more cones! Find out how below!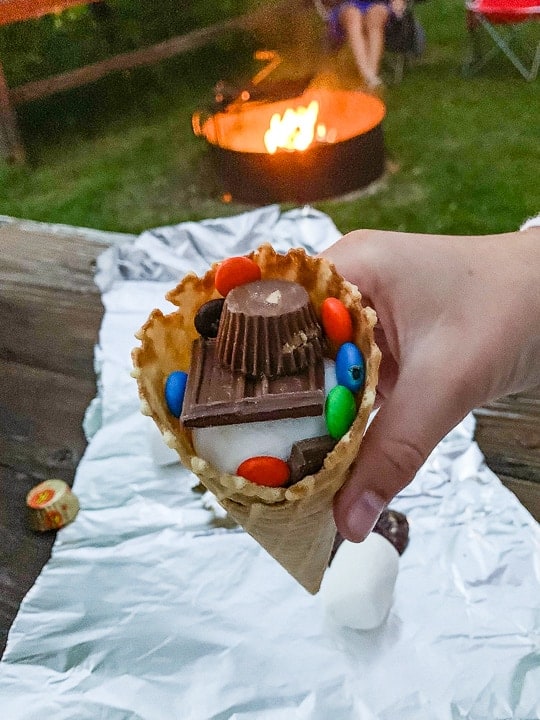 *Always ask an adult for help. The recipe can also be found here.
You'll need: 
M&M's or a chocolate bar
Waffle Cones
Marshmallows
Heavy duty foil
What to do: 
Fill the waffle cone with candy and marshmallows.
Wrap the waffle cones in tin foil.
Place in the coals of the campfire (or bonfire) for 3-5 minutes or until marshmallows are melted.
Be careful unwrapping the foil, the steam will be hot!
If you try making these fun waffle s'mores, let me know in the comments below.
Enjoy!
-Mariam, chickadeeblog@owlkids.com