Hey readers,
To celebrate Oreo Cookie day, here's a delicious recipe! Check it out!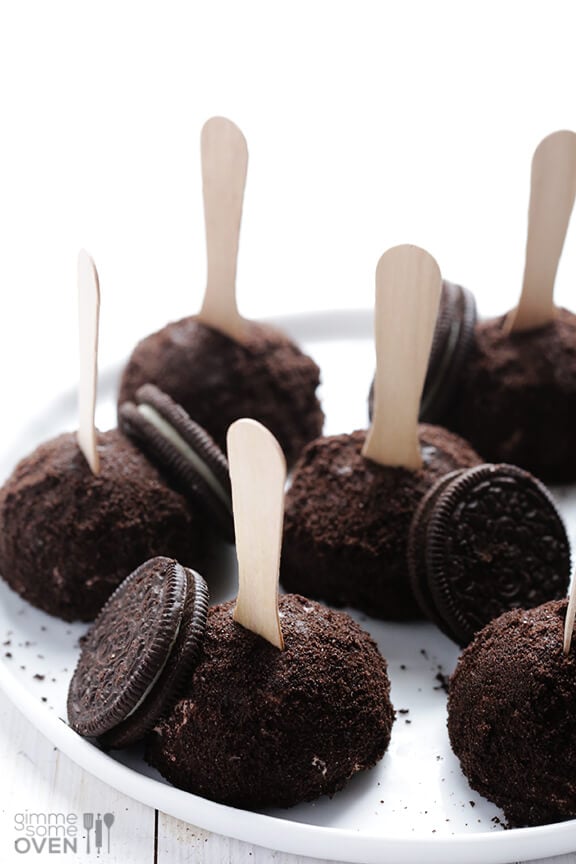 You can also find the recipe here. Always ask an adult for help in the kitchen!
You'll need:
Your choice of ice cream
finely ground Oreo cookies
ice cream scoop
baking sheet
popsicle sticks (optional)
How to make:
Place a large baking sheet in the freezer for 10 minutes to chill.
Using a large ice cream scoop, add scoops of ice cream to the baking sheet and return to the freezer.
Let the ice cream scoops set for 20 minutes.
Place ground Oreos in a bowl.
Coat an ice cream scoop with the ground Oreos and return them to the baking sheet.
Place a popsicle stick in the middle of the truffle.
Repeat until all the ice cream scoops are coated.
Enjoy!
-Mariam, chickadeeblog@owlkids.com
---
---